We are currently only considering actors that fall in to one or more of the following categories:
 
-American born actors with a genuine/native American accent
-Black, Mixed Race, Asian, Middle Eastern actors
-Actors over 30 years (playing age no younger than 30 years)
-Strong male singers.
-Male Actors who can speak either fluent Arabic or fluent German 
-Actors with advanced street dance/hip hop or jazz dance skills.
We will make exceptions for actors that do not fall into any of the categories above if they have mainstream TV, Film (speaking and named credited roles) or Stage credits.
Please send a short cover letter and include your spotlight URL link (not pin) and contact number in your cover email. We can not represent anyone not on Spotlight.
Please include "Actor Representation" in the subject line or "Show Invitation" (and the name of the production)  if you are inviting us to see you in something. 
Email info(at)theavenueltm.co.uk  and alex_theavenue(at)outlook.com for the attention of Sandra Thompson-Quartey and Alex Nair.

Unfortunately as we are small team it is not always possible to respond unless you are what we are looking for at that time. We apologise in advance!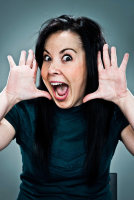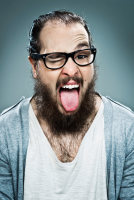 We are currently only accepting applications from either playwrights who have had at least one professional production performed and/or writers who have contract offer of an option/commission for Stage, TV or Film or have previous options/commissions.

To be considered for representation please send a CV and/or short short cover letter and one example of your work: 

A Full Length Play and a 100-150 blurb/synopsis.

A Television Script (first episode only 30-60 minutes) and a treatment (no more than 6 pages) that includes the following; 1) a logline, 2) a brief synopsis, 3) the series central story arc or episode outlines, 4) brief character description for the central characters and any other relevent information.

A Screenplay (feature film) and a treatment (no longer than 6 pages), which includes the following; 1) a logline  2) a synopsis 3)  a  character descriptions for the central characters and any other relelevant information.

Please send to info(at)theavenueltm.co.uk for the attention of Sandra Thompson-Quartey.

If you have any short films or a web series you are welcome to send links to them in addition. We are also happy to see your work if they are in a London theatre and with enough notice.
 
We shall contact you within 6 weeks if we wish to read more of your work or set up a meeting occasionally, it can take longer during busy periods but you are welcome to follow up in this case.

Unfortunately we can not promise to respond to all applications as we are a small team, though we do try. If you send us an invitation to show more than 3 weeks in advance and we do not respond please do feel free to send us a reminder closer to the time.

If we are interested in you as a writer you will hear from us within 6-8 weeks, we tend to come back to actors within 2 weeks.

Please feel free to try us again 6-12 months later with an update of what you have been up to if you are still looking for representation at that time or invite us to a show as seeing you in something can make a difference.
If you are multi-talented with both writing and acting skills/experience please send two seperate emails following the guidelines above. We consider each talent seperately. 
 Unfortunately we do not represent writers for novels. But there are many amazing literary agents out there that do and we wish you well!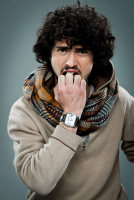 "

When will I hear back from you? 
"I am a writer and an actor can I be represented for both?

I can't help being this talented!

"
"I am a novelist can you represent me for such work?

 

"