We are currently only considering actors that fall into one or more of the following categories:
 
-American born actors with a genuine/native American accents either teenagers or over 25 years.
-Teenagers 16-19 years and over 30 years.
-White actors with a PLAYING AGE NO YOUNGER THAN 30 years.
-Strong male singers of all ages.
-Actors (male and female) who can speak fluent Arabic or Mandarin.
-Actors with advanced street dance/hip hop or jazz dance skills.
-Strong soprano singers at West End standard.

We will make exceptions for actors that do not fall into any of the categories above if they have mainstream TV, Film (speaking and named credited roles) or Stage credits.
Please send a short cover letter and include your spotlight URL link (not pin) and contact number in your cover email. NO ATTACHMENTS PLEASE.

We only represent actors on Spotlight. We also only represent actors with showreels unless the actor has mainstream theatre credits or is under 20 years.
Please include "Actor Representation" in the subject line or "Show Invitation" (and the name of the production)  if you are inviting us to see you in something. 
Email info(at)theavenueltm.co.uk  and alex_theavenue(at)outlook.com for the attention of Sandra Thompson-Quartey and Alex Nair.

Unfortunately, as we are a small team it is not always possible to respond unless you are what we are looking for at that time. We apologise in advance!
Please feel free to check out our
workshops
if you do not hear back from us within 2 weeks. We would happily provide personal feedback within a workshop.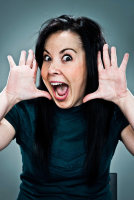 Please ensure you have professional colour headshots. A list of professional photographers can be found at
All actors must be able to do a British accent.
Please do not list any Supporting Artist/Background credits on your CV.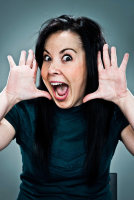 We are currently only accepting applications from writers who have at the very least written at least two television scripts or two plays or two film scripts.

To be considered for representation please send a writing CV, a cover letter and one of the following:

Two series treatments/series bible for a television series.
This should include the title, a logline (35 words max, one or two sentences), introduction, premise/world, genre, key characters, a series guideline and your writing biog.
Two treatments (400 words max) for a Feature Film.
A working title, the logline, short synopsis, the genre,  an outline of Act, Act 2 and Act 3.

Two Play Synopses

200-300 words each

You may also include links to any short films, web series or features you have had made or recorded plays in your query letter.
We are not looking for romantic comedies, romantic dramas, war films, adaptations, slasher films, sports-related stories, drug/crime/gang or biopics (unless it is your own life) at this time.  

Please send to info(at)theavenueltm.co.uk for the attention of Sandra Thompson-Quartey.

We will confirm receipt of your script but we cannot provide feedback. If you have not had confirmation of your script being received within a week of it being sent please feel free to call to check we have it. Please do not send anything via We Transfer

If we do not request a sample of work please check out our 
workshops.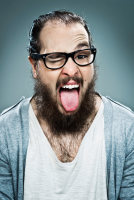 Unfortunately, we can not promise to respond to all applications from actors or invitations to shows as we are a small team, though we do try.

If you send us an invitation to show more than 3 weeks in advance and we do not respond after a week please do feel free to send us a reminder EMAIL closer to the time of the show.

Please feel free to get in touch again 6-12 months later with an update of what you have been up to or with an invitation to a show.
If you are multi-talented with both writing and acting skills/experience please send two separate emails following the guidelines above. We consider each talent separately. 
Though we love to read a good novel for leisure,  we do not represent novelists.  There are many amazing literary agents out there that do and we wish you well!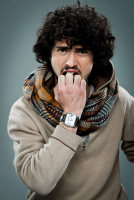 "

When will I hear back from you? 
"I am a writer and an actor can I be represented for both?

I can't help being this talented!

"
"I am a novelist can you represent me for such work?

 

"
​
ACTORS:

Please do not send us black and white headshots.

Please ensure your headshots have been done by a professional actors' headshot photographer. Please see http://theaphp.co.uk/actors/
Please ensure theatre venues are listed in your stage credits and be clear if it was a short play within a writing event or showcase.

Please make clear in your credits if any roles were leading roles.
If you are a strong singer please send us an audio sample,t his may be acapella.
Please do not include any extra work or non-speaking roles you did not receive a credit for.
WRITERS:

​Please ensure you have had a professional script reader or producer read your treatment and scripts before sending them to us.

Please ensure you have some experience before approaching us, this may be winning or being shortlisted for notable writing competitions, being selected for notable writing programmes, received paid commissions and/or options and/or having work produced or perhaps a viral web series.